One Step Ahead
More than 50 years of history in:
⇨ Marketing Research
⇨ Social & Media Research
⇨ Customer Experience
Unicab Philosophy
Hallmarks
Theoretical Side:
⇨ Methodological Accuracy
⇨ Methodological Accuracy
⇨ Continued Relation with Top-Rated Universities to Apply always Advanced, Reliable, and Scientifically Based Research-Techniques
Operational Side:
⇨ Professional Accuracy
⇨ Partnership with Customers for the Continous Development of Tools Able to Turn Research Results in Executive Live-Actions and Strategical Decisions for Business Improvement
⇨ Taylor Made Approach instead of Standardized Products and Apps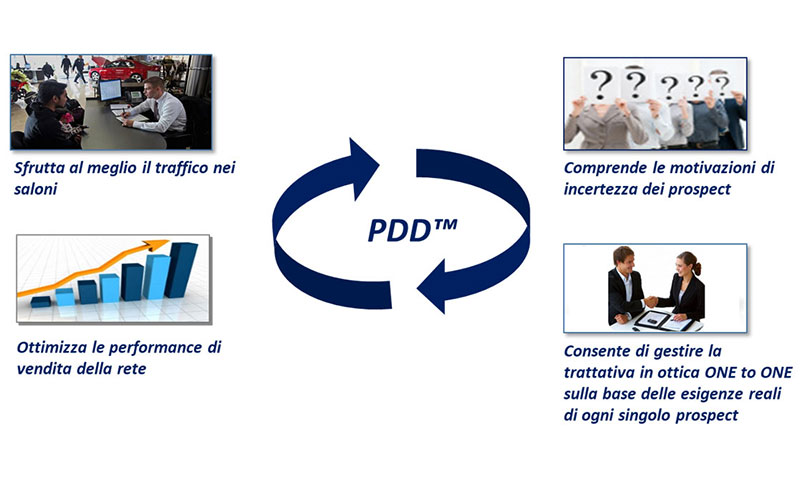 Marketing Research
⇨ Brand / Product image and postioning
⇨ Brand / Product Awareness 
⇨ Market Opportunities Identification
⇨ New Brand / Product / Services Launch and Pre-Launch surveys
⇨ Purchasing Behaviour Analysis of Prospect Customers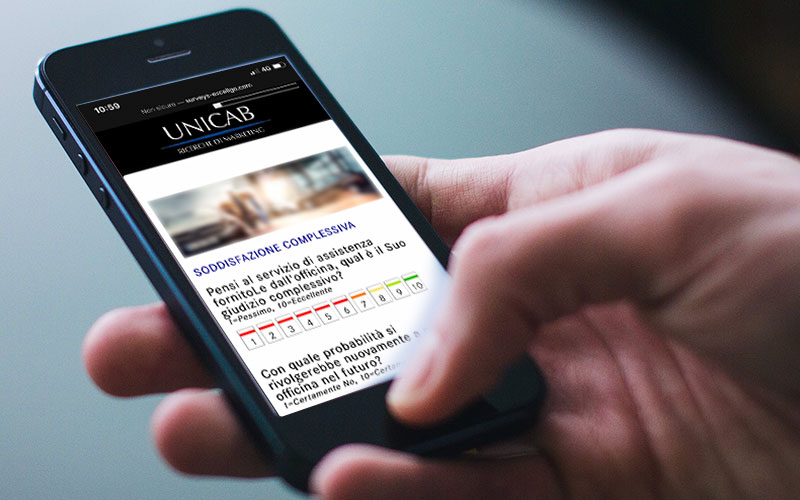 Customer Experience
Quality Surveys, CSI Surveys and NPS Surveys:
⇨ CSI Product, Quality Product, Quality Tracking
⇨ CSI Sales, Purchasing and Sales Quality: total market and individual network-point
⇨ CSI Service, Aftersales and Services Quality: total market and individual network-point
Loyalty Surveys:
⇨ Brand Loyalty
⇨ Product Loyalty
⇨ Network Impact on Loyalty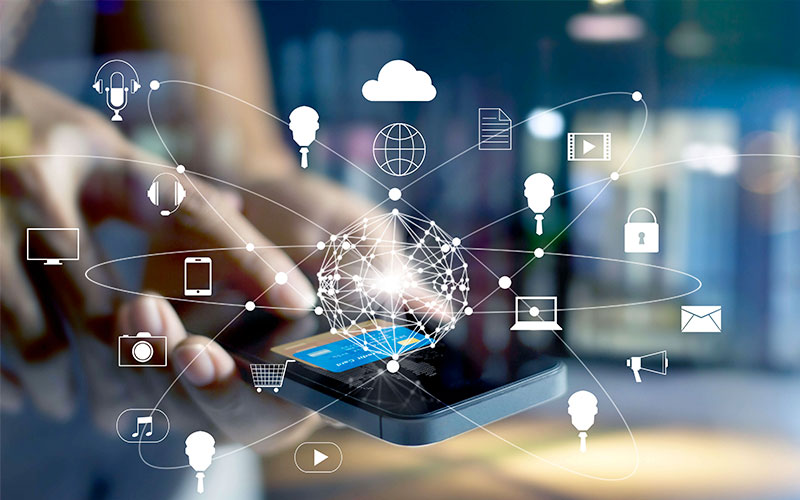 Social & Media Research
Area of Concerns:
⇨ TV / Radio Audience Ratings
⇨ Tourism Development Plans
⇨ Telecommunications
⇨ Social, Economic, and Health Research
⇨ Political Polls
⇨ Opinion Polls
⇨ Institutional Surveys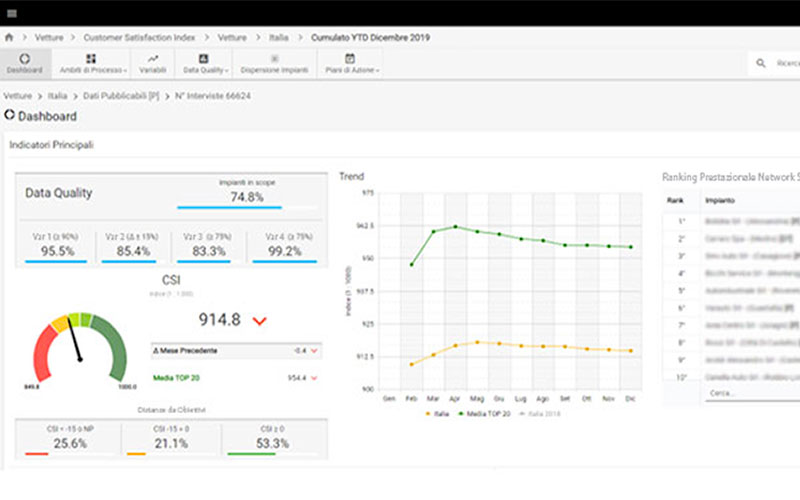 Dynamic Dashboard
Web Tool Development and management of web tools for the strategic analysis of corporate data from any source:
⇨ Action Plan Monitoring and Management
⇨ Customer Experience
⇨ Data Merging Apps
⇨ Forecast Simulator Apps
⇨ Priority Analysis
⇨ Product / Service Quality Tracking
⇨ Promotional Campaign Redemption
⇨ Service H24 Management
Simulator
Simulation System for dynamic management and control of:
⇨ Forecast
⇨ Incentive System
⇨ Marketing Campaign Effects
⇨ Rewarding Campaigns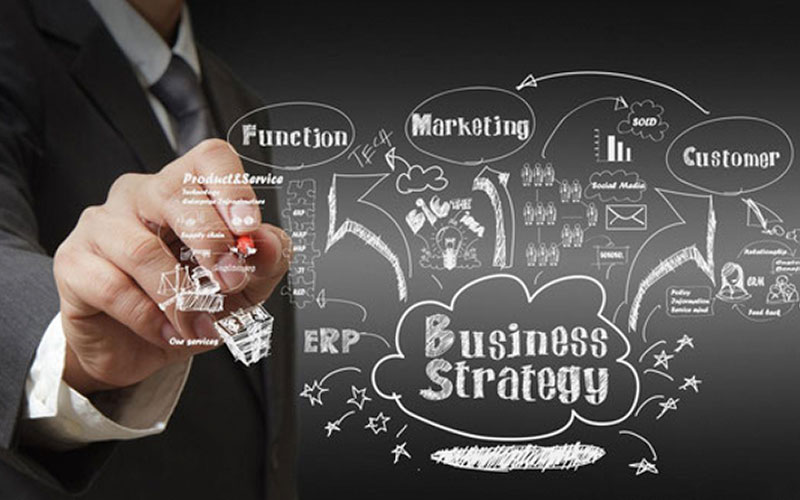 Advisoring – Consulting – Strategy
Unicab merges research activities with the analysis and interpretation of data in order to provide its client with support and advice for:
⇨ The choice of the optimal marketing strategies
⇨ The creation of a prediction model consistent with the results of the surveys and market trends
Expertise and Customers
Unicab in over 50 years of activity has gained important experience in the following sectors:
⇨ Automotive
⇨ Bike and Scooter
⇨ Industrial / Commercial Vehicles and Bus
⇨ Machinery
⇨ Agricultural Machines and Construction Equipment
⇨ Consumers and Retails
⇨ Purchasing Process
⇨ Banking and Insurance
⇨ Telecommunications
⇨ Internet, New Media and Social Media
⇨ Mass Media (Press / Radio / TV)
⇨ Istitutional Research
⇨ Airplane Transport
⇨ Rail Transport
⇨ Naval Transport
⇨ Urban Transport
⇨ Tourism and Hospitality
⇨ Opinion Polls
Thanks to a strong tendency towards technological and methodological innovation and thanks to the critical evaluation of models and methodologies, Unicab has produced:
⇨ New Indicators
⇨ New Methods
⇨ New tools
Milestones in the history of Unicab. One Step Ahead
1971
– Application to Marketing research of Multivariate Analysis programs
 1981  – Launch of the CATI Method for conducting interviews. Software developed in collaboration with the Creazione del Sapienza University of Rome Computing Center
 1987  – Creation of the proprietary Computing Center, inside the Unicab structure
 1991  – Launch of the SISIPHO application in the Automotive and Telecommunication sectors for management of multiple users CSI survey reporting
 1995  – «Quality Tracking Product» research in the automotive. Development of the Electronic Logbook to detect the evaluation of users in connection with the vehicle electronic control units.
2003 
– First applications of Business Intelligence systems to offer a unitary and integrated data management and interpretation deriving from different sources
 2011  – Launch of the Shopper Feedback for the management of the sales activity in the automotive sector
 2014  – Evolution of the Shopper feedback in the PDD (Prospect Dynamic Detector)
 2017  – Production of Business Intelligence Dashboard, dynamic-real-time-interactive
 2018  – Production of Business Intelligence Dashboard, dynamic-real-time-interactive
 2019  – Development of CAMI and CAWI techniques, renewed to the smartphones and social networks era. No longer static and monolithic questionnaires, but a surveying technique light, dynamic and up to date.
Unicab. Partnership Model
UNICAB added value: Transparent-Partnership Model with its customers:
⇨ Shared Survey's Techniques
⇨ Service Level Agreement, Transparency and Flexibility
⇨ System Integration
⇨ Strategic Advice
⇨ Partnership and pro-active sharing of customer targets
⇨ Shared Research Management
AISM Associate
since 1967
ESOMAR Associate
since 1970
ASSIRM Founder and Associate since 1991
ISO 9001 Certification
N. 4723




Talk to us.
Fill in the form and we will contact you as soon as possible